About Our Site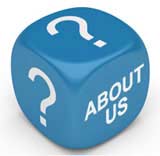 AboutOlympics was formed to offer a unique reference point on an extensive guide to the olympic games.
The Olympic Games is the greatest sporting spectacle on earth and has witnessed breathtaking feats and glorious triumphs as well as tragedy, controversy and despair. AboutOlympics charts the history of the event, from the ancient games in Greece to the birth of the modern Olympics in 1896 and into the 21st century.
AboutOlympics takes a close look at all aspects of the Games, from the violence, political protests and drugs cheats that shocked the world, to the traditions and etiquette that has survived through the decades. Discover the origins of the Olympic Flame or relive the chilling terrorist atrocities that overshadowed the 1972 Games in Munich.
The greatest Olympians from Britain - including Seb Coe, Steve Ovett, Daley Thompson, Steve Redgrave and Chris Hoy - are remembered, as are the outstanding athletes from around the world - such as Muhammad Ali, Nadia Comaneci, Mark Spitz, Paavo Nurmi and Carl Lewis - the stadia and the remarkable opening ceremonies.
The site examines the wide variety of sports that make up the Games, explaining the rules and the techniques employed by the finest exponents. There is also a section devoted to the Paralympic Games, explaining the event's meteoric rise in a relatively short time and focusing on the achievements of the greatest Paralympians.
Our concern was that there was no single UK resource for interesting features and practical advice on this subject.
Our features and articles are written by experts - who have experience, or a particular interest in this area.
Our Background
AboutOlympics was founded by John Rowlinson, the founder of PtS.
John, through PtS, is involved in a number of ventures including software and property companies. A percentage of revenue from these activities goes towards funding AboutOlympics and a number of similar sites.
Our focus is simply on having experts create the highest quality information possible that is widely read.
Related Articles in the 'Site Information' Category...