Safety at the 2012 Games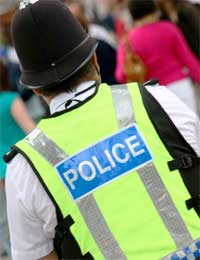 The London 2012 Olympics will be the biggest sporting event in the United Kingdom's history and the sheer scale of the Games will pose significant security and policing challenges. There will be nine million tickets on sale, 14,000 athletes from 200 countries, 9,800 team officials, 27,500 members of the media, 26 Olympic sports in 34 venues and 20 Paralympic sports in 21 venues.
As the Games open on 27th July and run until 9th September, they will coincide with the tennis at Wimbledon, the Notting Hill Carnival and celebrations for the Queen's Diamond Jubilee, adding to the security challenge.
Some of the work needed to protect athletes, employees, spectators and the public has already been undertaken. For instance, security measures are being built into the design of Olympic and Paralympic venues in order to minimise crime and security risks.
Howard Shiplee, the Olympic Delivery Authority's Director of Construction, said: "Factoring security into building design from the outset is best practice in residential developments but it has never been done for sporting venues with the degree of rigour that is being applied in the Olympic and Paralympic construction."
Counter-Terrorism Strategy
The Games will be closely linked to the government's counter-terrorism strategy, known as CONTEST, and a wide range of risks are being assessed and will be kept under constant review in the run-up to 2012.
Police forces and other safety and security agencies are preparing for the biggest peacetime security operation in UK history, and the Metropolitan Police already have a team at the Olympic Park to ensure the safety and security of the largest construction site in Europe. Access will be controlled by biometric technology, using hand recognition, to allow entry to only authorised personnel. In addition, the UK Border Agency has teams in place to ensure only those legally entitled to work in the UK are employed in the Olympic Park.
Identify Threats
As well as venues, infrastructure such as utilities, transport and telecommunications has to be protected and contingency plans are needed for any emergency. A key element of London 2012's security is to identify threats early and take action to disrupt these threats before they impact on safety. Bruce Mann, head of the government's Civil Contingencies Secretariat, said: "There is no bigger event. We need to ensure that all our capabilities can scale up to meet the size of the Olympics and I am confident we can."
The government has set a £600million funding limit for Olympic and Paralympic security, although there is also a contingency fund to cover unforeseen events, such as an increase in the terrorism threat level to the UK.
To help keep the atmosphere at the Games friendly and welcoming, efforts will be made to ensure policing and security is as unobtrusive as possible. Nevertheless, security measures will be evident at Olympic venues and on public transport. Screening machines, bag searches, metal detectors and CCTV will be in use and police officers, emergency services staff, security guards, stewards and volunteers will be on hand.
You might also like...