Greatest British Olympics Field Events Stars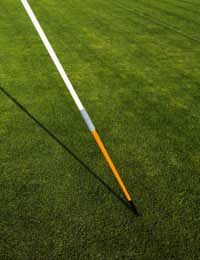 Tessa Sanderson took part in six Olympics but is remembered for one - the Los Angeles Games in 1984 when she became the first and, as yet, only British woman to win a throwing event.
Sanderson, born in Saint Elizabeth, Jamaica on 14th March 1956, arrived in England as a child of six. She was a teenager when she made her Commonwealth Games debut at Christchurch in 1974 and was fifth in the javelin with a throw of 48.54 metres.
At the 1976 Montreal Olympics, Sanderson began an incredible run that would see her compete in six consecutive Games. Only two women have featured at more Olympics, namely Jamaican sprinter Merlene Ottey (1980-2004) and Swedish fencer Kerstin Palm (1964-1988) who were both at seven, but neither won a gold medal.
Olympic Debut
Sanderson was 10th on her Olympic debut, but two years later she began to collect medals. She threw 61.34m to win gold at the Edmonton Commonwealth Games and 62.40m to take silver behind East Germany's Ruth Fuchs at the European Championships in Prague. As a result, expectations were high when Sanderson travelled to Moscow for the 1980 Olympics, but she failed to qualify for the final.
One of British sport's great rivalries was established when Fatima Whitbread burst onto the scene at the 1983 World Championships in Helsinki, throwing 69.14m to take the silver medal with Sanderson back in fourth. It was that bitter rivalry and her determination to make amends for the Moscow debacle that spurred Sanderson on to gold in Los Angeles the following year.
None of the main contenders were in perfect physical shape for the Olympic final. Sanderson had struggled with a long-term Achilles problem, Whitbread was returning after a stomach operation and Finland's Tiina Lillak, the world record holder and world champion, had a stress fracture in her foot. Sanderson could not match the physique of her rivals and had to rely on speed and technique to win. She threw an Olympic record 69.56m in the first round and it was never bettered. Lillak took silver and Whitbread bronze.
Battle for Supremacy
The battle for supremacy between Sanderson and Whitbread continued to rage. Sanderson won the 1986 Commonwealth Games in Edinburgh with a throw of 69.80m, with Whitbread second in 68.54m. But later that summer, Whitbread broke the world record with 77.44m in the qualifying round at the European Championships in Stuttgart and won the final with 76.32m.
The following year, Whitbread threw a World Championship record 76.64m to win gold in Rome, with Sanderson back in fourth, and when Sanderson failed to qualify for the final at the Seoul Olympics in 1988 it looked as though the balance of power had shifted for good.
But Whitbread could only take silver behind East Germany's Petra Felke and was never able to match Sanderson's Olympic achievement. Sanderson bounced back to win the 1990 Commonwealth Games in Auckland with 65.72m and finished fourth at the 1992 Barcelona Olympics. She bowed out at the 1996 Atlanta Games, aged 40.
You might also like...